When children reach their teenage years and transition into young adulthood, it's natural for them to seek more independence and move out of their family home. This was the case for Matt and Linda, a couple from Henderson, Nevada, whose daughters Ashley and Maddie were growing up. Wanting to provide their family with more space, Matt and Linda decided to find a larger house. However, they also wanted their daughters to stay close.
After exploring various options, Matt and Linda came across container homes made by Alternative Living Spaces. These homes, measuring 340 square feet each, seemed like the perfect solution. They purchased two container homes, which were set up in their backyard and connected to the main house's utilities. This allowed their daughters to have their own independent living spaces while remaining in close proximity to their parents.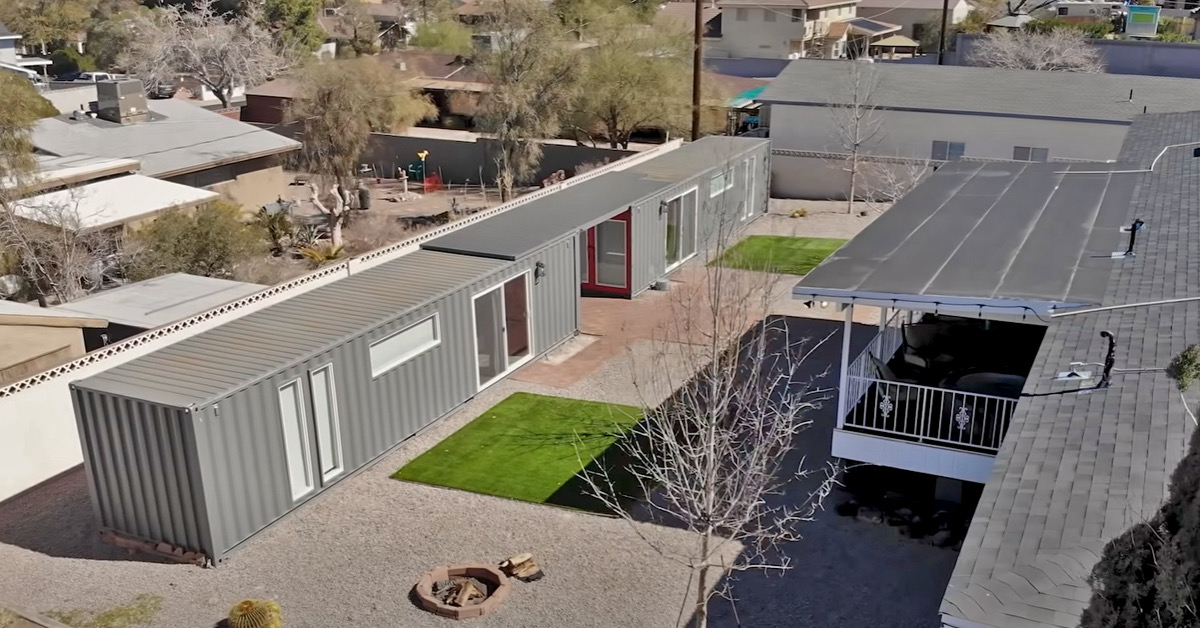 The container homes were equipped with all the necessary amenities. Each unit had a living area with a TV and a pull-out sofa bed for guests. There was a compact kitchen with an induction stove, a microwave, and a small fridge. The bathroom featured a walk-in shower and ample storage space, while the bedroom had elevated beds with built-in drawers underneath.
The arrangement worked out well for the family. Matt expressed his satisfaction with the setup, stating that it provided their teenage daughters with autonomy and space while still being in the backyard. He also mentioned that the container homes could serve as a multi-generational living arrangement in the future, accommodating their aging parents. The girls loved having their own independent spaces but still frequently used their parents' house. One of their friends, Braedon, even rented one of the containers after Ashley moved away for college.
The unique living arrangement received praise both from friends and online observers. People admired Matt's thoughtfulness in creating a space for his kids while making provisions for the needs of their parents and in-laws in the future. The setup offered the parents peace of mind, knowing their daughters were nearby and they could support them when needed.