The majority of us have, at some point in our lives, been given at least one and often more than one nickname. While some of these nicknames are not always acceptable, the majority of the time, members of our families use them as expressions of affection and love.
Since the 14th century, people have been using nicknames, and most of us consider it appropriate to use them only in more casual settings.
Even inside the Royal family, nicknames are a common part of day-to-day life, despite the Royal family's reputation for being one of the most formal families in the world.
When Prince William was too little to properly pronounce "Granny," he was known to refer to the Queen as "Gary," and the news of this news recently made headlines all around the world.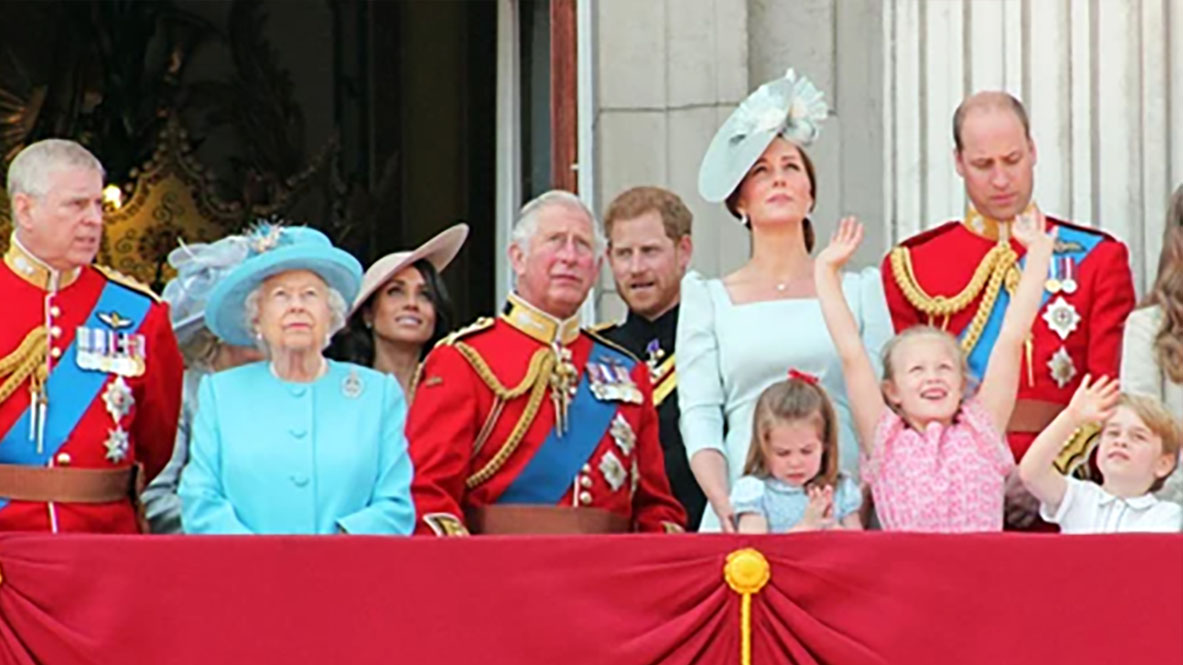 To us, she is the Queen, but her formal title is Elizabeth II, by the Grace of God, of the United Kingdom of Great Britain and Northern Ireland; even her full name is a mouthful – Elizabeth Alexandra Mary Windsor.
When she was a girl, her family called her Lilibet, but her husband Prince Phillip amusingly referred to her as "cabbage" and "sausage."
People often fail to refer to family members by name while speaking to them.
The nickname Prince William uses for his daughter Charlotte is getting the most attention. Prince William no longer uses the excuse that he is too young to pronounce the names of his loved ones.
The adorable nickname Prince William has for his daughter is revealed in a rare video of him and Kate Middleton playing with their kids at the Royal Chelsea Flower Show in 2019.
The seven-year-old can be seen playing in the garden that his mother, Kate, designed for the famous yearly event. When Prince William asks George how many out of ten he would grade his mother for her work, George responds with 20.
In order to encourage kids, families, and communities to reconnect with nature, Kate constructed a "Back to Nature" garden at the oldest and most famous flower show in the world, which dates back to 1912. The garden included a swing seat, a treehouse, and plants for craft projects.
During the time when the family is admiring Kate's incredible work, Prince William climbs up onto the rope swing in the garden and asks for his daughter to push him. However, instead of calling for Charlotte, he calls for "Mignonette."
The translation of the French term is "small, sweet, and delicate" or "cute."
It may also mean gentle and kind, according to earlier French meanings.
Fans can't get enough of the sweetness of the whole scene, and the footage that was shared on the couple's official Instagram account in May 2019 has had 3.7 million views. It offers a rare insight into one of the most renowned families in the world.
In 2019, while on an official trip to Northern Ireland, Charlotte's mother Kate revealed her personal nickname for her only daughter.
A fellow mother named Laura-Ann and her son were introduced to the Duchess of Cambridge. In an Instagram post describing the meeting, Laura-Ann said Kate had revealed her nickname for Charlotte.
"She asked how old Bertie is, and I said that he is four, and she said, 'Oh, he's the same age as Lottie,'" the woman recalled. She calls her Lottie!"
Charlotte's full name Charlotte Elizabeth Diana is already unique, with rumors suggesting Charlotte may be named after her grandpa Charles. Of course, her middle and third names are honors to the Queen and her grandmother Princess Diana.
Prince George, Charlotte's elder brother, also has a nickname, and it's even stranger: he's reportedly nicknamed Tips.
Nicknames seem to be popular in the Royal family, with William giving his wife a variety of cute, adoring, and even sarcastic nicknames. According to media reports, Prince William reportedly called his wife "babe," "darling," and even "babykins." The Sun claims that William has been heard calling Kate "darling," "babe," and "poppet" in more informal settings.
You may watch the sweet video of Prince George and the Princess Charlotte below. And please SHARE this sweet story from the Royal Family with your friends and family on Facebook.
View this post on Instagram